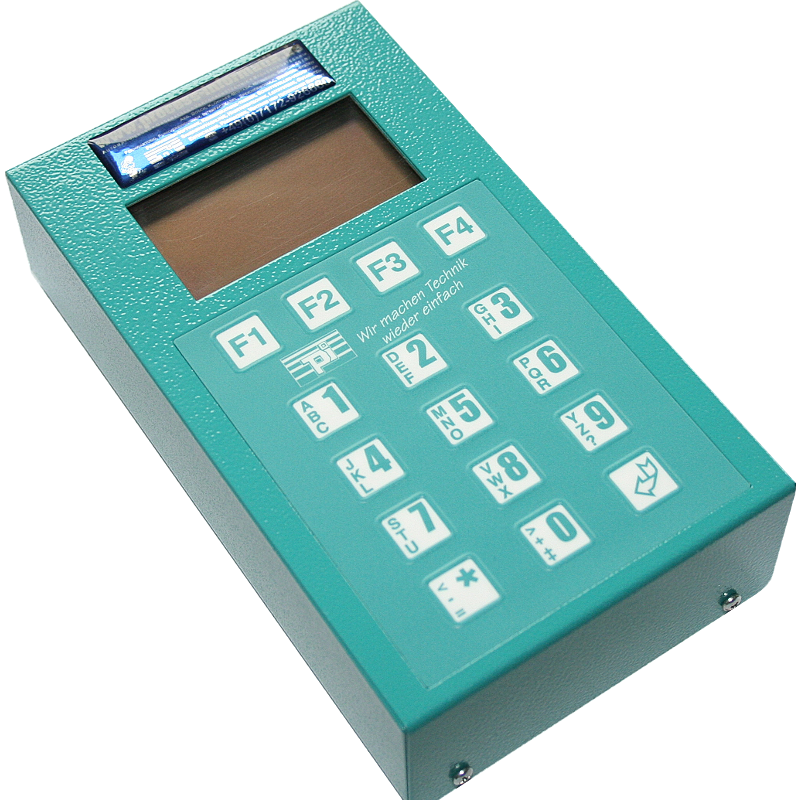 to the accessories
S5-DIAG
Quick and comfortable debugging for the PLC and the bus
Simple connect to the PLC via the PD-interface
Troubleshooting without the need of programming one line
Error report in a clear and plain way
Signal recording possible
Comfortable operation via function keys
2 languages selectable (German/English)
Power supply from the PLC
Optional power supply possible, in case PLC has no power sources
Easy start-up:
Unpacking => Plug in => Enter error => Read the cause in the display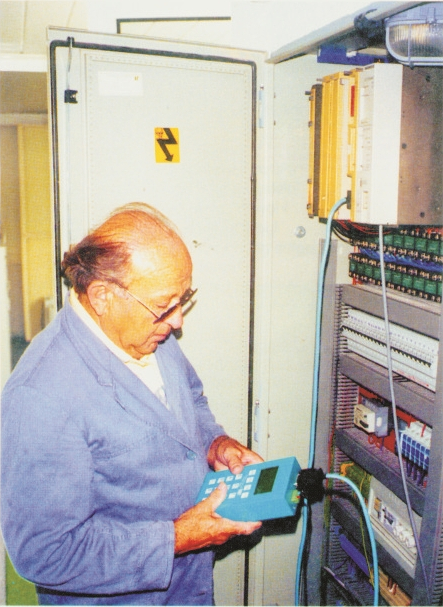 Technical data
Supply voltage:
24V DC +/- 20%
Power consumption:
3,5 watt
Display:
LCD-display
Handling/Configuration:
integrated keypad with function keys
Interfaces:

to the PLC:

TTY/20mA current loop

Operating temperature:
0 - 55°C
Case:
powder coated metal case
Dimensions:
187 x 110 x 49 mm
Scope of delivery:
S5-DIAG
Cable 15pin 1to1
Power connector 3pins big
Commercial data:
EAN number:
4260363241823
technical data
docu / downloads

Applications
S5-PLC-diagnosis or signal's doesn't come, but why?

Your installation shows an error and the commissioning engineer isn't available? No problem, connect S5-DIAG with the PLC, enter reason of PLC's malfunction (e.g. O32.5 doesn't come) and the device lists the possibilities why the output has not been set. So you're able to figure out the problem (e.g. safety door not locked) quickly.
technical data
applications
docu / downloads
article:
Art. ID.
name
9368
S5-DIAG
Hand-held unit incl. connecting-cable